While many earmark the Okanagan for their summer getaways, the allure of Vernon in the autumn is just as captivating. The transition of cool mornings to cozy afternoons makes it an idyllic setting to indulge in a spectrum of fall-centric activities. So, if you're leaning towards a Vernon escapade this season, here's a list of delightful experiences waiting for you. 
Delight in Lakeside Fun
September in Vernon boasts a comfortable daily high of around 23°C, making it splendid for lakeside adventures. Whether you fancy paddleboarding, canoeing, or kayaking, the pristine Kalamalka or Okanagan Lake awaits your exploration. If you feel inclined, take longer treks along the shores or dive into the waters for a brisk swim. 
Wander Amidst Apple Groves
Every September, Davison Orchards organizes a special apple harvest festival. It's a chance to amble through apple groves, experience a guided tour, and even pluck apples straight from their boughs. Don't forget to swing by their Farmhouse Cafe for some freshly squeezed apple juice and oven-fresh delicacies. 
On a side note, for those with a palate for ciders, the Cambium Cider Co (previously The BX Press Cidery) crafts delectable small-batch ciders using apples from their ancestral orchard. Relish a cider and live tunes on their orchard-facing patio. Their event schedule has more info.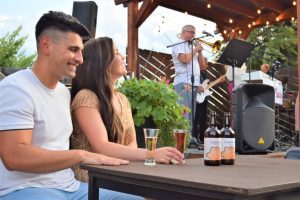 Embark on a Corn Maze Adventure
Historic O'Keefe Ranch offers a grand corn maze challenge that's both family-friendly and fun, operating from June through October. And for those craving a thrilling experience, the Field of Screams Haunted Corn Maze awaits in October! 
Experience the Mysterious Caetani Centre
Dive deep into the tales and myths surrounding the century old Caetani Centre. Enhance the chills with their special Haunted Halloween Tours. It's a unique chance to unravel ghostly narratives and even gain rare access to the mansion's second floor. Don't miss out on other local cultural events, especially during BC Culture Days in Vernon. 
Relish a Day at the Pumpkin Farm
Davison Orchards offers a memorable tractor journey to their pumpkin fields, perfect for hand-picking your ideal pumpkin. Operating in October from Wednesdays to Sundays (10 am-4:30 pm), ensure you also treat yourself to farm-fresh produce and visit the Farmhouse for delightful goodies and more.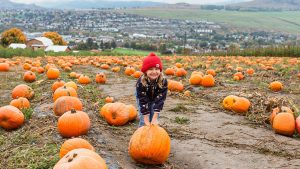 Bask in Nature's Beauty
Autumn is the best time to hike or cycle, witnessing the foliage transformation. Vernon's myriad trails cater to every enthusiast, while those seeking serene lake vistas can journey the Okanagan Rail Trail, stretching alongside Kalamalka Lake and further. 
Indulge in Golftoberfest!
Mark your calendars for October 1st to 16th to partake in Predator Ridge's revered annual Golftoberfest. Apart from tantalizing food and drink deals, there are tempting golf offers to seize. While Predator Ridge is a crown jewel, Vernon takes pride in numerous other exquisite golf terrains. Dive into various golf deals on the Golf Vernon website.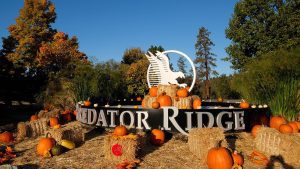 Revel in the Harvest Season
Autumn equates to a bounty of fresh produce. Prioritize the bi-weekly market at Kal Tire Place (Mondays & Thursdays, 8 am to 1 pm) for a plethora of fresh offerings.