Revealing the concealed treasures of Kamloops for both culinary enthusiasts and adventurers, this vibrant city offers a plethora of exciting activities and cherished moments with your loved ones. 
To ignite your day of exploration, immerse yourself in the delightful ritual of brunch at these ten best restaurants, ensuring an unforgettable gastronomic experience. 
The Chook Eatery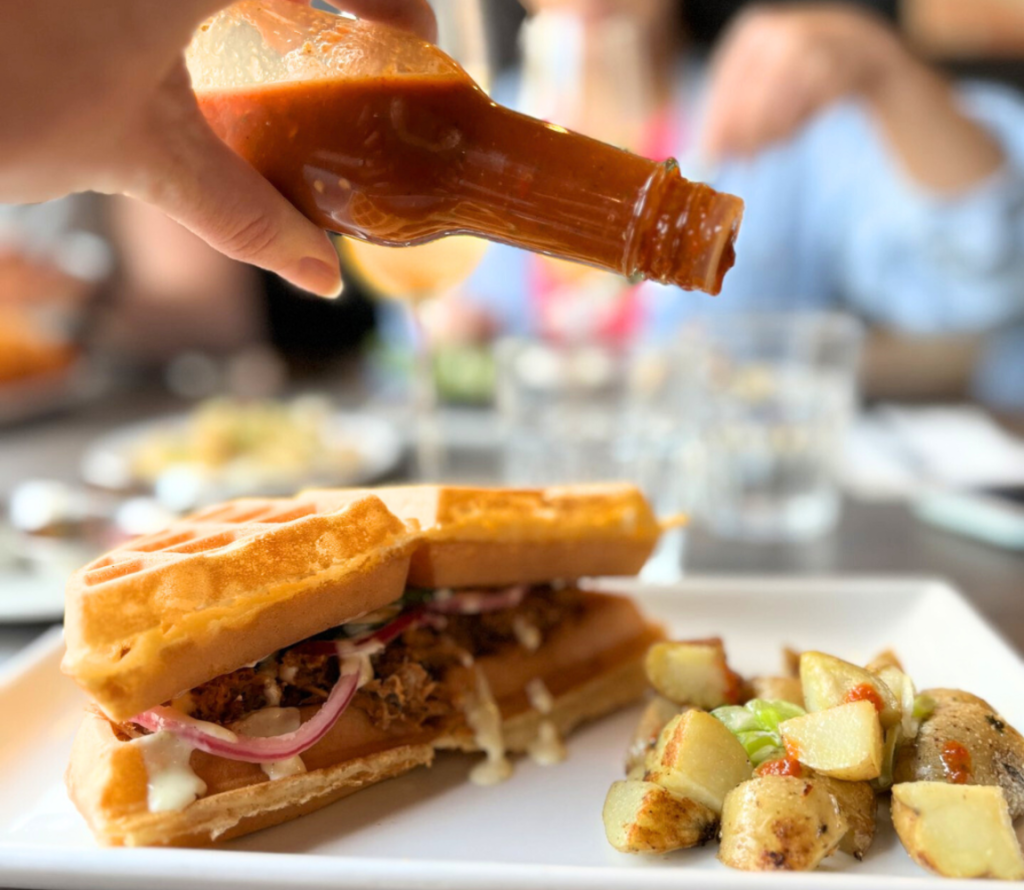 Situated at the heart of downtown Kamloops, The Chook Eatery emerges as the freshest haven for breakfast and lunch lovers. With culinary brilliance curated by the acclaimed team behind Peters Pasta, this intimate and relaxed haven elevates the concept of brunch.  
Harvest by Nandi
Embark on a culinary odyssey at Harvest by Nandi, where Chef Nandi Spolia ingeniously fuses Indian-inspired twists with classic brunch staples. From 10 AM to 2 PM every weekend, prepare to be captivated by dishes like The Harvest Chicken & Waffles—featuring Tandoori Fried Chicken atop fluffy Belgian Waffles, adorned with Sriracha Honey Glaze and creamy Avocado. Drawing inspiration from locally-sourced seasonal ingredients, Nandi crafts an irresistible symphony of flavors, such as banana-stuffed fried French toast accompanied by burnt maple, coffee-infused butter, and masala-spiced scrambled eggs. 
Kirsten's Hideout Café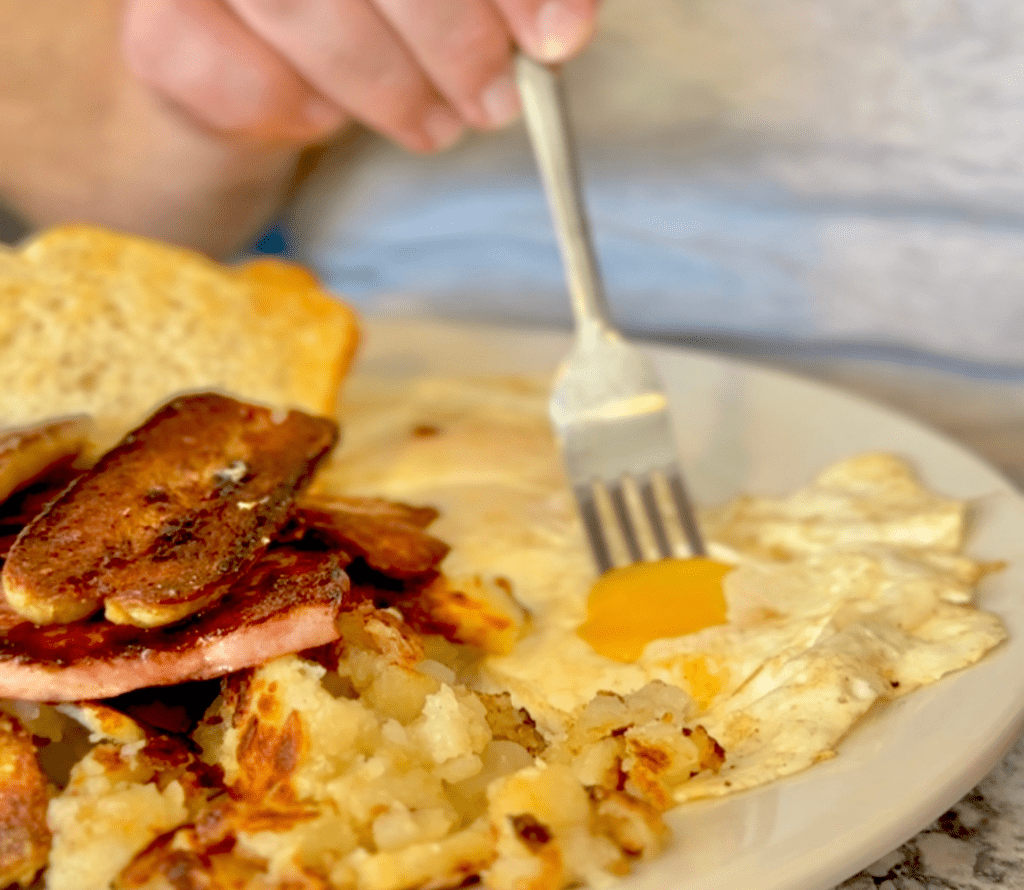 Nestled within the Acadian Motel, Kirsten's Hideout Café unveils itself as a snug, homely gem in Kamloops, BC. Specializing in generously portioned classic breakfasts, Kirsten's Hideout Café presents a diverse menu of inventive diner classics that would earn Guy Fieri's approval. From the tantalizing Ham and Pineapple Hawaiian Omelette to the indulgent Belgian Waffles smothered in seasonal berry jam, the menu delights the palate. The café also serves a rotation of house-baked muffins and cakes, for those seeking an extra sweet treat. 
The Columbia Diner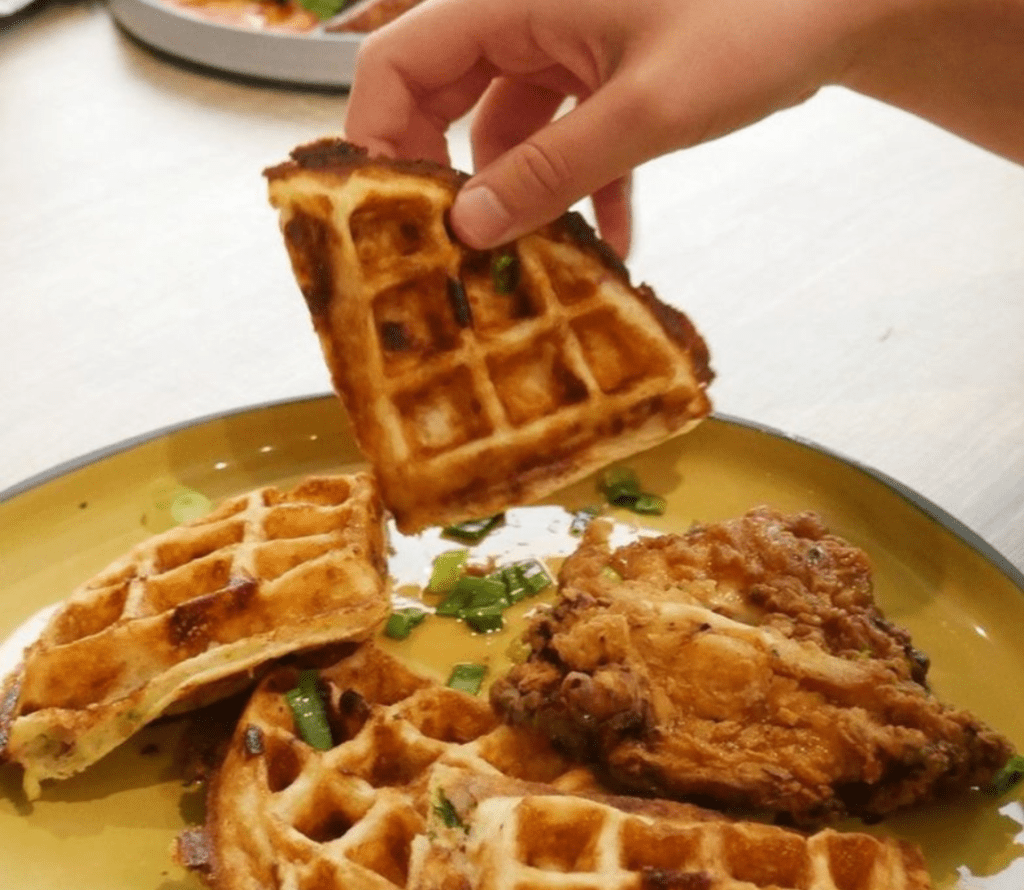 The Columbia Diner extends an invitation to indulge in a captivating brunch experience tinged with nostalgia. While paying homage to traditional diner desserts, this charming establishment introduces "Stacks on Stacks"—fluffy buttermilk pancakes adorned with whipped cream and an array of strawberry, blackberry, blueberry, and raspberry sauces.  
The Art We Are 
Celebrated for its eclectic decor and extensive selection of vegan, vegetarian, and gluten-free culinary offerings, The Art We Are is the go-to destination when craving a nourishing brunch. The locals favorite is the Gluten-Free Bacon Brunch Muffin, a delectable option that satisfies gluten-free diners and tantalizes taste buds regardless of dietary restrictions. 
ROMEOs Kitchen + Spirits 
Nestled within the breathtaking Coast Kamloops Hotel & Conference Centre, ROMEOs is haven of relaxation with extraordinary cuisine you wouldn't find at home. The brunch menu caters to diverse tastes, but you must try the Parisienne Toast— delicious brioche French toast adorned with apple passionfruit compote, candied almonds, granola, and drizzled maple syrup.  
Red Beard Cafe 
The Red Beard Café, offers classic coffee beverages and meticulously crafted mocktails harmonize with the scenic splendor of Kamloops' North Shore. Renowned for imaginative reinterpretations of classics, the café presents delights like the Croque Monsieur with Little Qualicum gruyere and harissa butter, as well as the Garam Masala French Toast—a foodie's must-try. 
Bright Eye Brewing 
Renowned primarily as a brewery, Bright Eye Brewing has garnered a devoted following among culinary enthusiasts due to its inventive and unconventional menu. Among the many delectable offerings, their aptly named Brunchable Pizza is a must-experience delight. This culinary masterpiece boasts a medley of Italian sausage, bacon, hash browns, scallion, eggs, hollandaise, and Smoked Gouda, creating a symphony of flavors that harmonize seamlessly with their meticulously curated craft beer selection. 
Brunch Is A Lifestyle In Kamloops 
Kamloops has gained a reputation for its commitment to the brunch culture, reflecting the deep appreciation we hold for this foodie tradition. The city's diverse dining establishments, encompassing restaurants, patios, pubs, and food trucks, proudly offer locally sourced and freshly prepared dishes throughout the day. Should these six recommendations not fully satiate your brunch desires, we've thoughtfully assembled six more options to cater to your cravings. Embark on a journey through the flavors of the Thompson Okanagan region, savoring each plate as a unique adventure in itself.