The charm of Kelowna during autumn is truly unmatched. With a calming ambiance and a breathtaking vista filled with vineyards, orchards, and forests, the entire valley comes alive with vibrant hues. 
As for your stay, Kelowna boasts a diverse range of lodgings. From intimate bed & breakfasts scattered across the region, offering tailored service and local guidance, to a broad spectrum of hotels and motels, many of which offer attractive deals for extended stays. 
Day 1: Dive into Kelowna's Wine Legacy
Kickstart your wine expedition in Kelowna, home to more than 30 wineries available during the cooler months. Each wine trail here has its unique allure. 
The Westside Wine Trail of West Kelowna boasts about 14 wineries, from grandeur like the Mission Hill Family Estate to cozy corners like Kalala Organic Winery. 
Sip South East Kelowna captivates with rustic charm, with places like The Vibrant Vine offering a quirky 3D label-viewing experience. 
The Lakeshore Wine Route, parallel to the Okanagan Lake, houses the valley's most ancient vineyards and quirky attractions like the Sperling Vineyards' vine maze and Summerhill Pyramid Winery. 
North of Kelowna lies Lake Country, with a picturesque wine trail named The Scenic Sip. 
For a hassle-free experience, consider joining a Guided Wine Tour, ranging from half-day trips to private chauffeured tours. 
Day 2: Beyond Grapes – Brews and Bites
Kelowna is also celebrated for its 20 breweries and diverse craft beers. The Northend Brewery District stands out with nine breweries in proximity, not only offering craft brews but also mouthwatering local dishes. From Jackknife Brewing's pizzas to Vice & Virtue's smoked delicacies, there's something for everyone. 
Other gems include BNA Brewing's in-house burgers, Barn Owl Brewing's weekend ramen treat from Little Tokyo Ramen, and Copper Brewing's innovative hot dog offerings. 
Day 3: Trails, Views, and Urban Vibes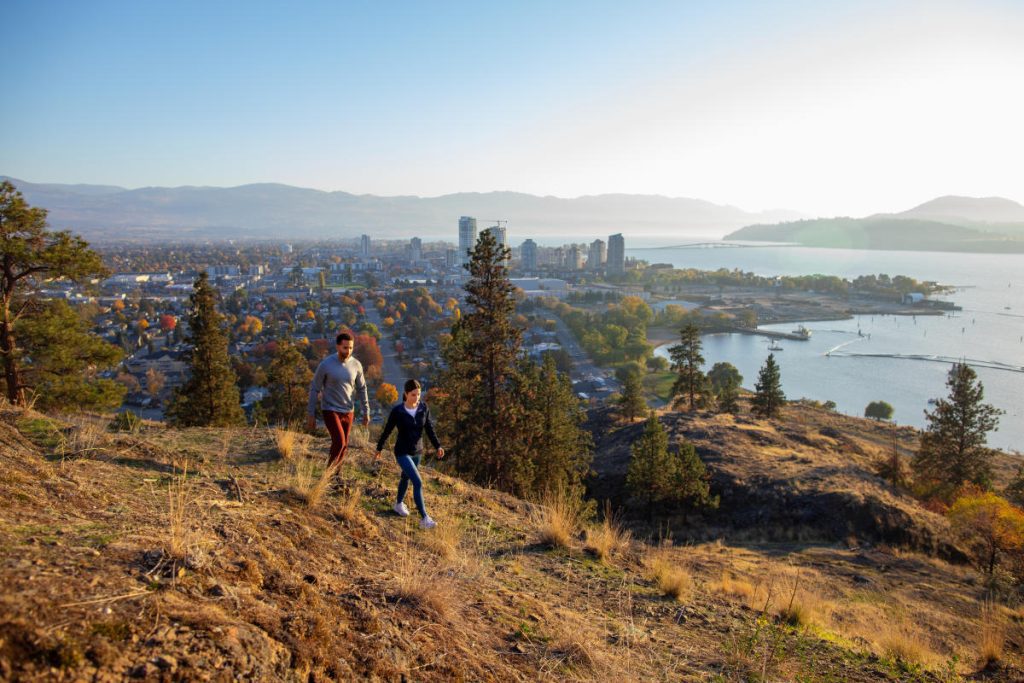 Embrace the outdoors and explore hiking trails like Knox Mountain. Located downtown, it offers customizable trails leading to scenic viewpoints. After the hike, relish a meal at Bernard Ave's culinary joints and saunter along the boardwalk, watching out for local wildlife and shopping local boutiques. 
Day 4: Historical Treasures and Indoor Thrills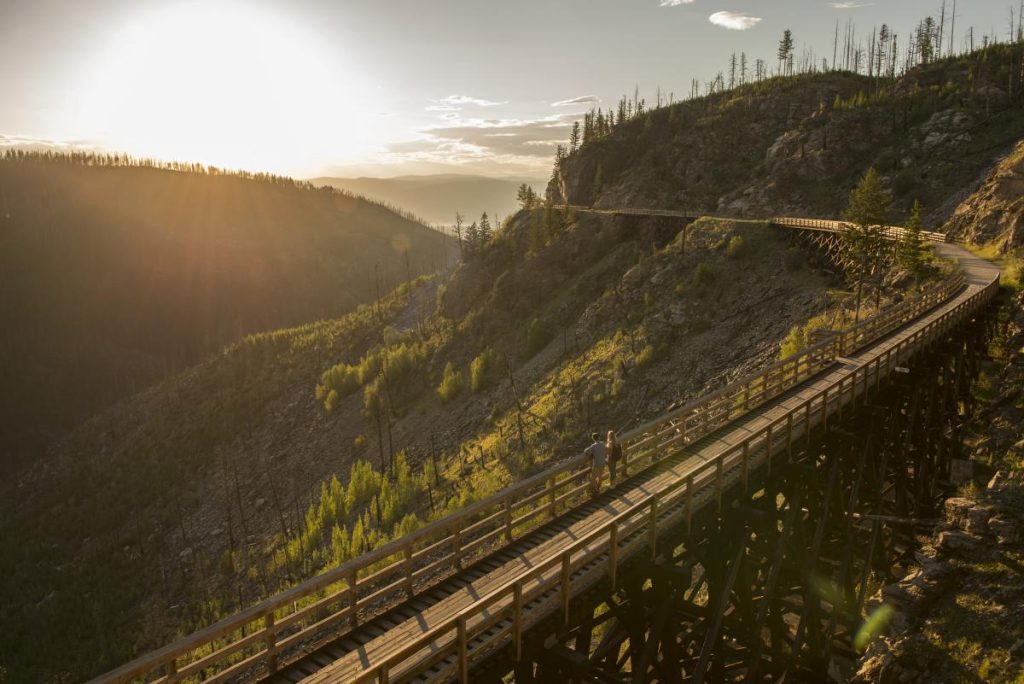 Experience the wonders of the Myra Canyon Trestles, with its heritage bridges and tunnels. It's a perfect place for hiking, biking, or even snowshoeing during winter. Post outdoor exploration, head indoors to indulge in activities from axe-throwing at Axe Monkey's to energetic fun at Energyplex. 
Day 5: Embracing Kelowna's Cultural Essence
Conclude your trip in the heart of Kelowna's Cultural District. Here, witness the fusion of art, history, and performance over six blocks. Dive deep into regional history at the Okanagan Heritage Museum and the Sncewips Heritage Museum to understand Kelowna's roots. 
Support and Shop Local
Before departing, drop by the Kelowna Visitor Centre. Purchase local souvenirs or artisanal creations from over 100 local businesses. Remember, a trip back to Kelowna is always a possibility! 
Your Kelowna guide awaits, with an array of accommodation options from lakeside resorts to cozy B&Bs. Your dream trip is just a few taps away!