While Osoyoos is a beloved summer destination for many return visitors, newcomers might wonder what the buzz is all about. Here's a compilation of top experiences ideal for those getting their first taste of this splendid town: 
Wine Tour
Wine Tasting Adventures: South Okanagan, enveloped in vineyards, promises exceptional wineries. Embark on a wine journey around Osoyoos, guided by experts, ensuring a hassle-free experience while uncovering the secrets of the valley's finest wines. 
Gyro Park Walkabouts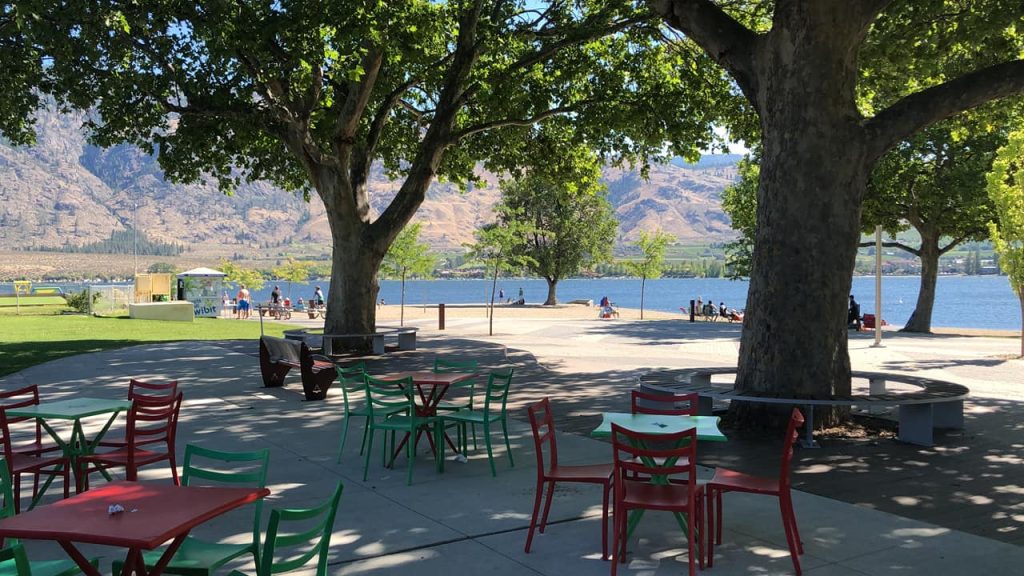 The heart of Osoyoos, Gyro Park is perfect for leisurely walks by the lake. Besides an array of amenities, the park features a serene path stretching from the Osoyoos Marina to Highway 3. Cross over to the Pioneer Walkway for a change in scenery. 
Artistic Side of Osoyoos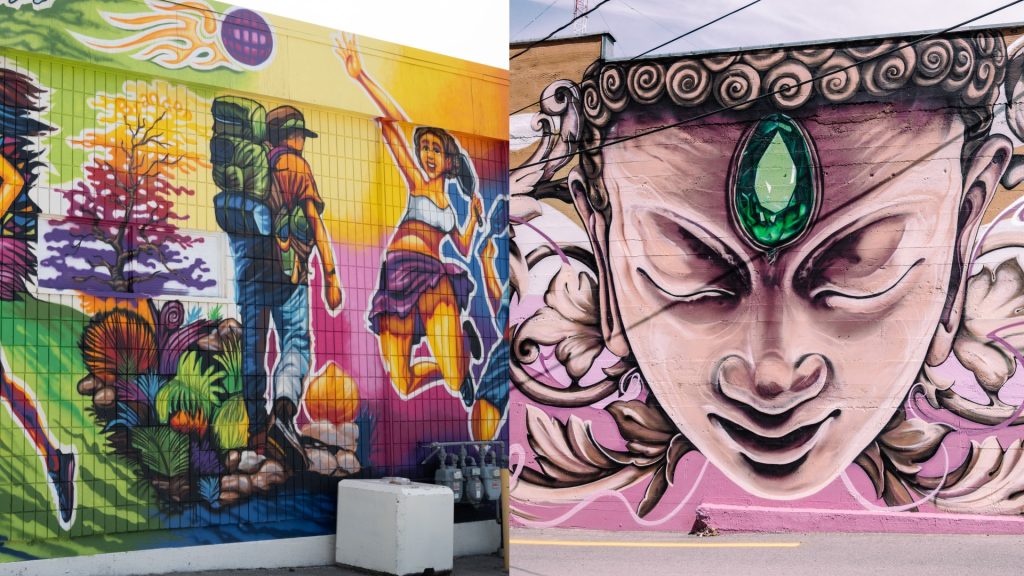 The town is adorned with vibrant murals crafted by local talents. As you walk through the town, these artworks weave tales ranging from local wildlife to iconic cartoon characters. 
Downtown Shopping Spree
The Main Street, or Highway 3, is a treasure trove. The iconic Osoyoos Home Hardware offers more than just hardware, while Unity Clothing provides a fashionable snapshot of local culture. Don't forget to check out trendy boutiques and grab a snack at Jojo's Cafe or indulge in a treat from Scoopsies. 
Water Adventures at the Lake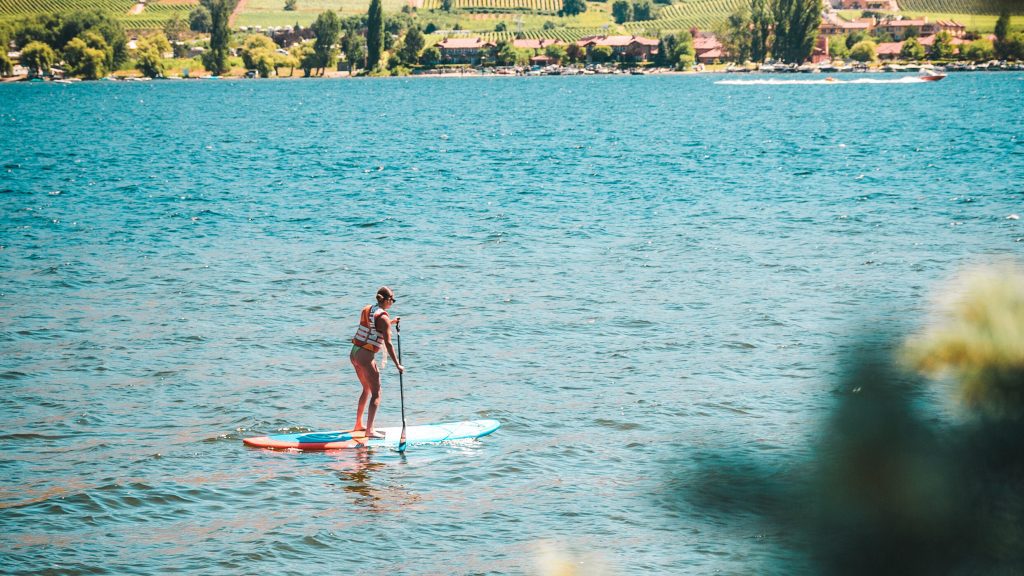 Osoyoos Lake, Canada's warmest, beckons you to dive into watersports. Whether it's paddleboarding, kayaking, or more adventurous activities, several local outfits ensure you have everything you need for a splashy fun time. 
Pedal on the International Hike & Bike Trail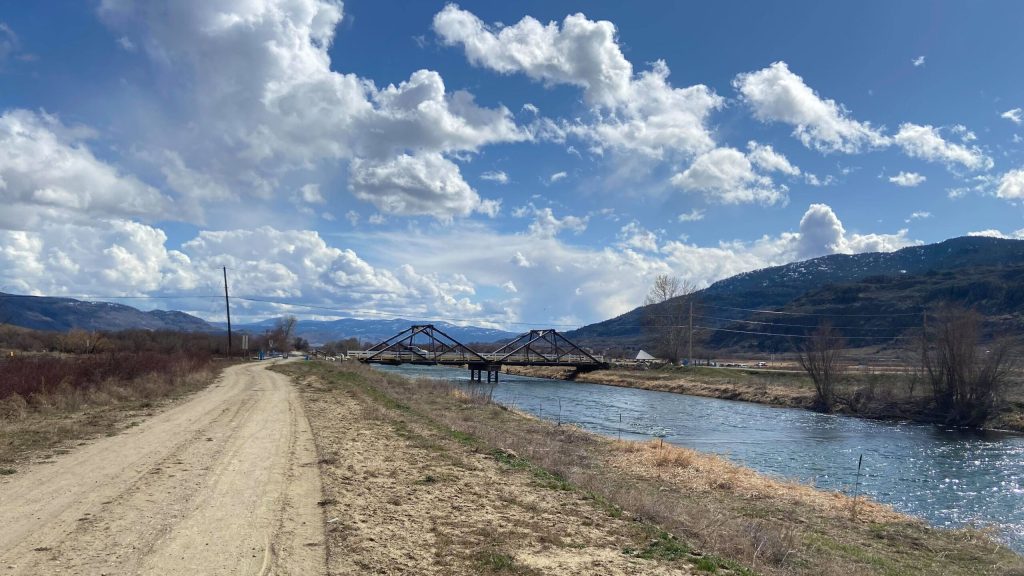 This 18.4 km trail meanders beside the Okanagan River Channel, offering picturesque views of farms and vineyards. Bike rentals are easily available in Osoyoos, ensuring everyone can enjoy this trail. 
Covert Farms Experience
 Dive into the world of organic farming at Covert Farms Family Estate. From wine tasting and picnics to engaging farm activities, this 650-acre estate promises a day filled with discoveries and fun. 
Fresh Fruit Stops
South Okanagan's juicy produce is legendary. Fruit stalls dotting the region offer a range of fresh delights – a must-experience for any visitor to the area. 
Golden Hour at Anarchist Mountain Lookout
A short drive from Osoyoos, this lookout promises breathtaking sunset vistas. The panoramic view from here, with the sun casting magical hues over the lake and valley, is simply unforgettable. 
Discover Local Heritage
The Nk'Mip Desert Cultural Centre offers a deep dive into the desert's mysteries and the vibrant culture of the Osoyoos Indian Band. Continue your journey at the Osoyoos Desert Centre, a vast interpretive facility, to further understand the region's unique ecology and history. 
For those exploring Osoyoos for the first time, this list ensures a comprehensive and memorable experience of the town's best offerings.