We're thrilled to unveil an array of new items featuring Penticton themes at the Penticton Visitor Centre. Dive into a refreshed collection of stickers, Pride Month specialties, and an enriched selection of local jewelry pieces during your next visit. We crafted these designs with your inspirations in mind! 
Freshly Designed Stickers and Pins
Joining our exclusive Okanagan wine and Penticton beer apparel collection, we have introduced stickers and pins crafted from the ideas of both locals and tourists. These new additions perfectly complement our established range of Penticton-themed hats, hoodies, tees, and insulated containers for wine or coffee. 
Celebrating Pride
In honor of Pride Month, we've collaborated with SOS Pride, our community's pride organization, to showcase pride pins designed by them. Moreover, we've rolled out Penticton-specific pride stickers to voice our support. 
Jewelry That Resonates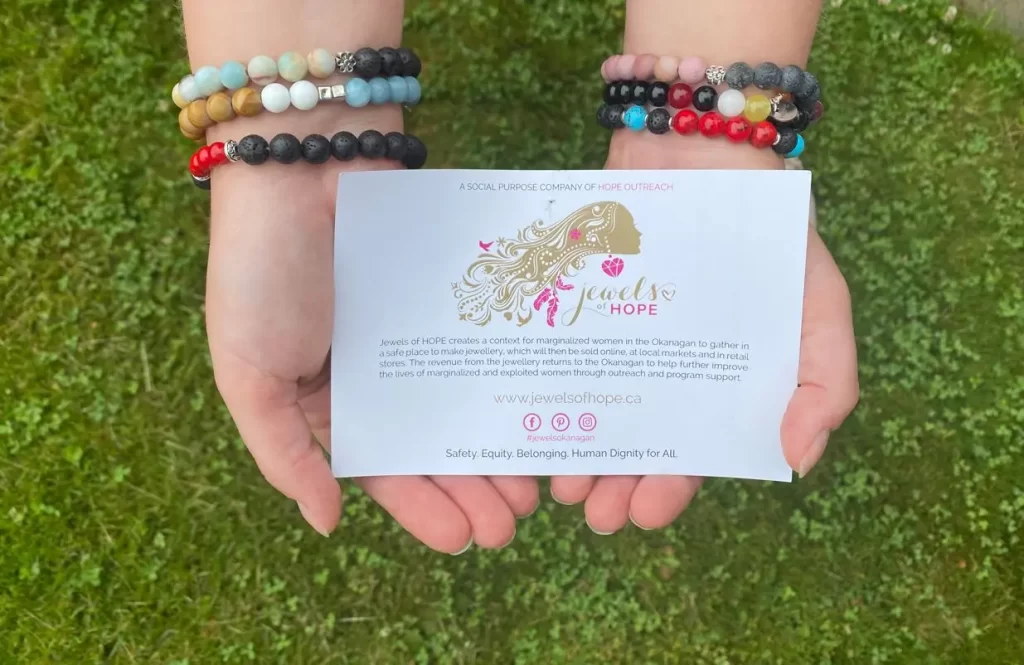 We've not only expanded our BeadTrails memory bracelet selection but have also incorporated the Jewels of Hope range. This unique collection comprises bracelets crafted by the resilient women of Okanagan, with proceeds aiding the outreach and support programs for the disadvantaged women in the community. 
Come explore the collection either online or directly at the Penticton Visitor Information Centre situated at 888 Westminster Avenue W. A curated selection is also up for grabs at the Visitor Centre near The Peach by Okanagan Lake. 
Discover more exclusive pieces on shop.visitpenticton.com, where you might stumble upon your next must-have Penticton-inspired apparel. 
Don't forget to showcase your finds online and at our store with #VisitPenticton and by mentioning @VisitPenticton.